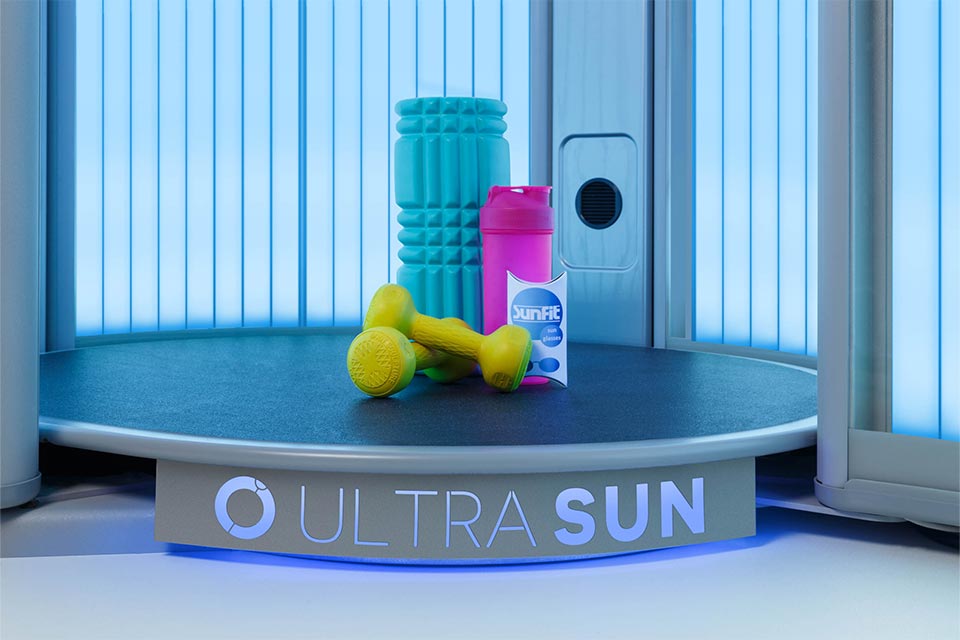 Vibraplate Sunbeds
Welcome to Sunbelievable Tanning's Vibraplate Sunbeds page - your one-stop solution for tanning needs in Bishops Stortford, Takely, Sawbridgeworth, Dunmow, Great Dunmow, and Stansted. Our Ultrasun i9 stand up sunbeds are equipped with a unique and innovative feature - the vibraplate.
View Prices
So, what sets our Vibraplate Sunbeds apart from the regular ones?
The vibraplate is a vibrating plate that helps enhance blood circulation, leading to a quicker and deeper tan. Not only that, but it also aids in weight and fat loss, as well as muscle toning - making it a beneficial tanning option for our clients in Bishops Stortford and beyond.
Using our Vibraplate Sunbeds is easy and hassle-free. Just step onto the vibraplate and press the "start" button after entering the sunbed and closing the door. The vibraplate will vibrate throughout the tanning session, providing an additional benefit to your tanning experience.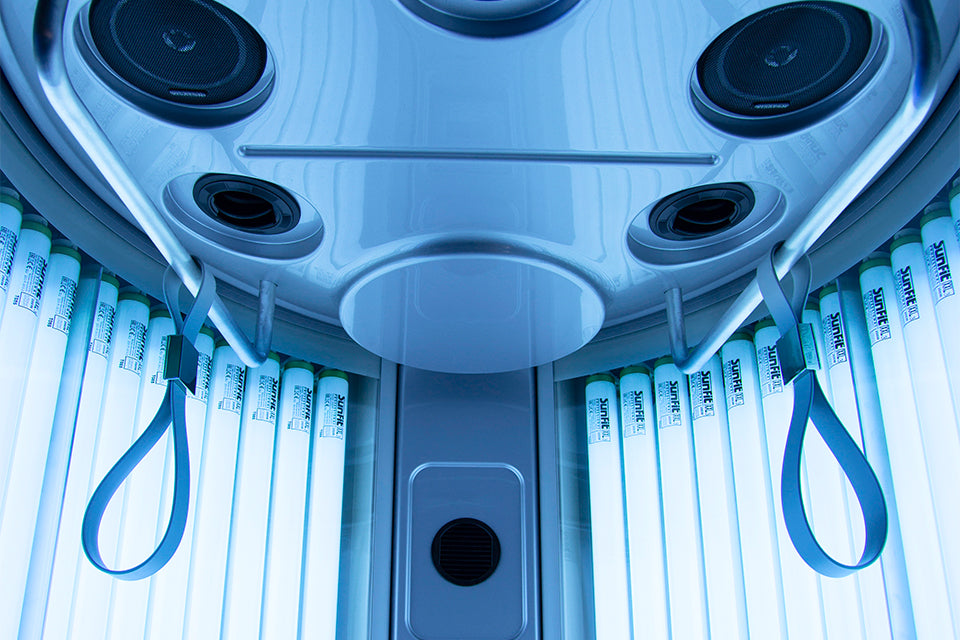 At Sunbelievable Tanning, we believe that everyone should have access to safe and effective tanning options at affordable prices. That's why we price our Vibraplate Sunbeds the same as our regular sunbeds.
Interested in experiencing the benefits of our Vibraplate Sunbeds?
Visit us at Sunbelievable Tanning and consult with our knowledgeable staff members. We're always available to address your queries and assist you in finding the ideal tanning solution that caters to your unique needs. So, what are you waiting for? Head over to Sunbelievable Tanning and get ready to experience the ultimate tanning experience with our Vibraplate Sunbeds.
Featured collection
Regular price

Sale price

£48.00 GBP

Unit price

per

Regular price

Sale price

£27.00 GBP

Unit price

per

Regular price

Sale price

£15.00 GBP

Unit price

per